floral crown workshop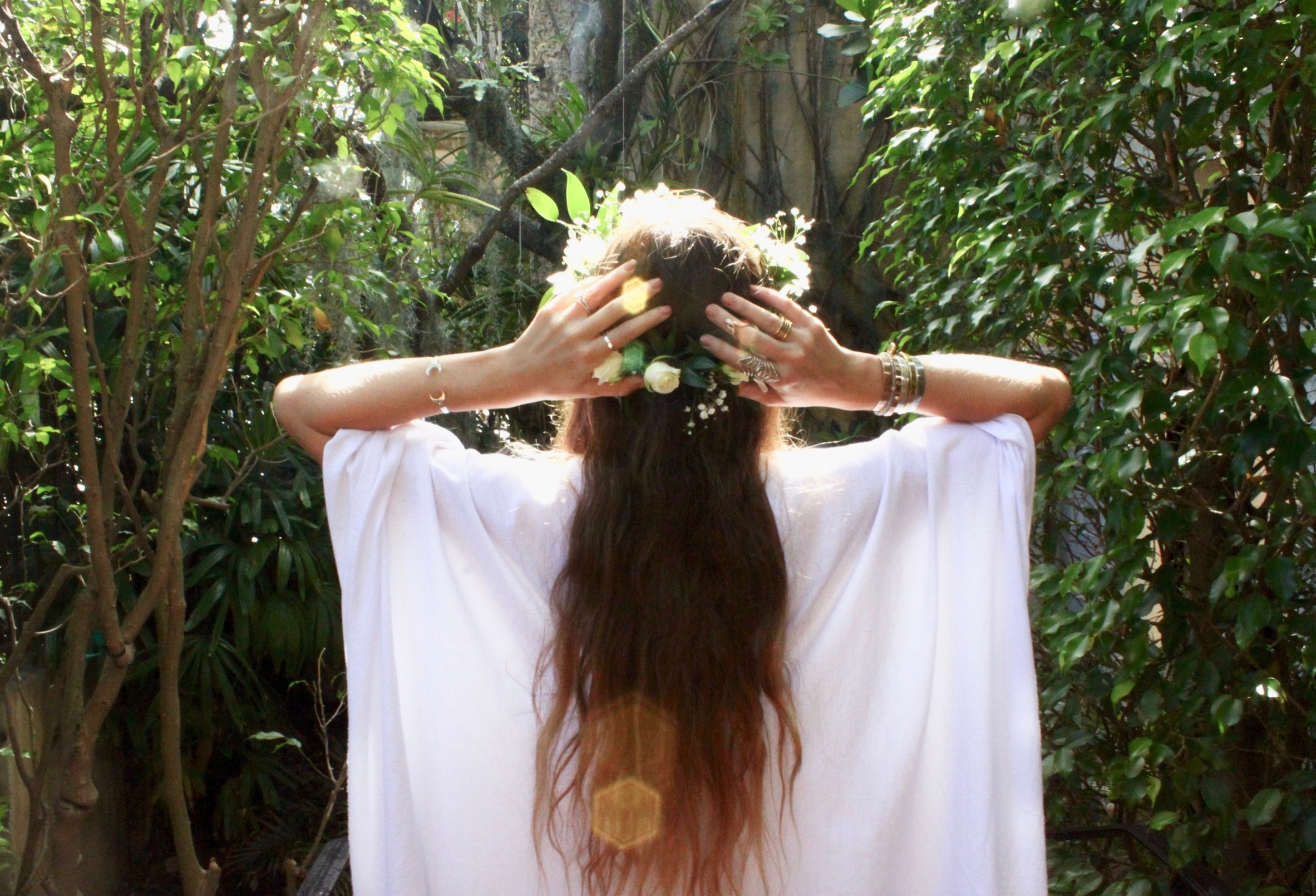 ஐ
There is something magical when you gather a group of women. The energy shifts into its own dimension. I can't seem to put words to it but it's somewhere along the lines of electrical magic. I was always a boys girl and hung with the girls who hung with the boys. Since becoming a mother the power of the feminine has shown up as a message of deep desire. I listened. I'm embracing it and I am holding space for it.
This goddess event I created was in dreamy Casa Tua made possible by female empowering Raw Residency, founder Cristina Sosa.
ஐ
ஐ
As the goddesses entered the space I did a smudging ceremony on each of them and even got a chance to do a little cleanse on some of the staff, particularly the fabulous chefs in the kitchen.
ஐ
ஐ
We then gathered around the ridiculous cool communal table (that happens to be right in the open kitchen which was this fabulous juxtaposition of male energy creation with divine feminine goddesses all at work) and created gorgeous green and white flower crowns. Everyone got into a groove and this magical thing happened when people began to come in at different times, each of the goddesses stepped in to teach the next person how to work their flower crown. I taught a skill that can be carried on and shared. POWERFUL!!
ஐ
ஐ
Once everyone completed their crowns we gathered in a circle of gratitude which was not complete without a hip opening dance to close the ceremony.
I could not have more gratitude for the ability to do my work that is connecting, sharing, expansive and I could not do it without those who show up to do the work and vibe high.
Sat nam my sacred sisters!
ஐ